70% of people preferring to use online retailers, high street retailers are seeing a rapid fall in sales and are risking closure nationwide.
Below is information on how creating state-of-the-art retail parks can save the high street.
Why are high street stores facing closure?
With retail giants such as House of Fraser and Toys R Us being forced to close, the high street is in trouble now more than ever.
The main reason for these closures is the shift to using one-stop online retailers.
Not only does the ease of online shopping cause consumers to favour using online retailers, but its the fact that a lot of online retail giants, such as Amazon and ASOS, often offer cheaper options.
Many high street shops are facing closure due to the fact that they don't offer enough to consumers.
Linking to the fact that consumers now prefer doing online shopping in the comfort of their own home, people will often use shops to find what they are looking for and try to find it online for cheaper, having what they need delivered when it is convenient for them.
High street retailers are also struggling to keep up with the fast-fashion turnovers of online stores.
How can retail parks save the high street retail crisis
Just over half of the population say that they prefer retail parks over shopping centres and high street shopping.
This is mainly due to the wider parking availability, as well as the option to click and collect and a location for returns.
A recent drive for retail park development projects over the UK has proven that consumers prefer to shop in modern shops that offer a wider range of products as well as services.
Attracting Consumers
A modern approach
One of the biggest deterrents of consumers from local shopping centres is out-of-date buildings and shops that do not offer enough choice.
Many of the UK's new retail parks, that have been successful in attracting customers have features state-of-the-art modern and more importantly, welcoming features such as sleek shop fronts and automatic doors.
Additional services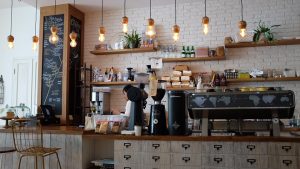 Many of these successful retail parks have a number of additional services such as click and collect locations, as well as places for customers to return items, without having to pay for shipping.
Having extra features such as coffee shops, restaurants and even leisure complexes combines the ease of a one-stop-shop that online retailers offer without the stress that often comes with going to shopping centres, as everything is all in one place.
Useful links
Retail Parks – London Directory
Retail Park Development London